Centum Charitas Foundation presents XII BFA East Asia Baseball Cup 2018
Daily Report - Day 1
The Centum Charitas Foundation presents XII BFA East Asia Baseball Cup 2018, hosted by Hong Kong Baseball Association officially begins in Sai Tso Wan. Mr. Lau Kong Wah.,JP, Secretary for Home Affairs Bureau has come to the field to support the tournament. Mr. Lin Wah-wai, Secretary General of Baseball Federation of Asia thanked the contribution made by HKBA.
Game 1: Hong Kong 14-2 Singapore
Tournament host Hong Kong started the tournament in emphatic action as they thrashed Singapore 14-2. Hong Kong started off strong with a 3-run first inning. The young Singaporeans tried to fight back and got their first run in the tournament in the fourth inning. But Hong Kong showed a stunning performance by scoring 5 runs in the 7th inning, resulted in a dominant scoreline.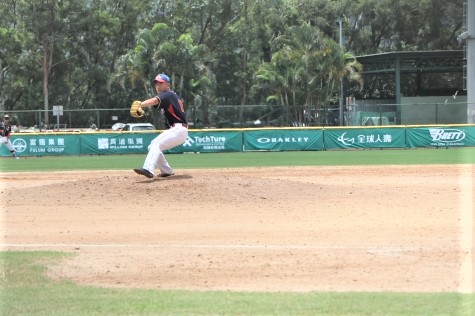 Hong Kong Head Coach Tom Valcke pointed out that the score might be deceptive,"This will go in the books 14 to 2, and no one would know what a close game it was", "it was anybody's game", "that is exactly why we pitch the veteran (Yu) Chung (LEUNG)."
Game 2: Indonesia 5-9 Thailand
Thailand was the team that had a strong start, having a 3-0 advantage. Indonesia fought back and made it down to one. Thai's catcher John Daniel Daru fired the first home run of the tournament, trying to expand their lead, but Indonesia responded quickly. Thailand finally got a chance with 3-run sixth inning, and they beat Indonesia 9-5.
Head coach Chaiyot Sirintharanon said that their goal today was for the teammates to help each other as well as to defend as many points as possible because they have lost to Indonesia before.
Other information: